WHO WE ARE
Regional HRM solutions for Southeast Asia, locally delivered.
Originated in The Netherlands, headquartered in Singapore, Cadena combines a passion for client satisfaction, technology innovation & deep industry and business process expertise. With almost 15 years of experience, we dare to say that we have grown to be one of the leading suppliers of Human Resource Information Systems in Southeast Asia.
MILESTONES
15 Years of experience in HRM system deployment.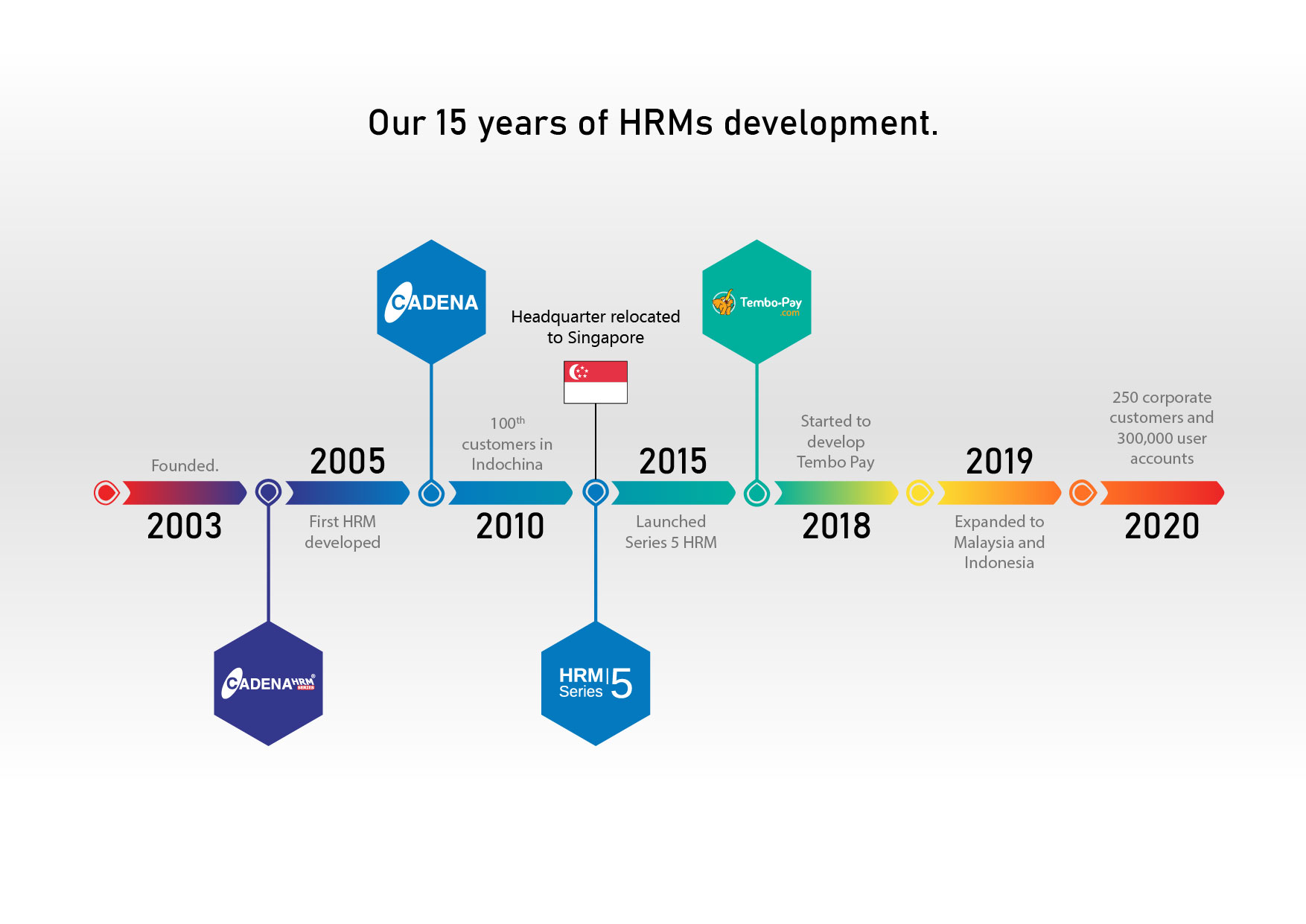 OUR APPROACH
Our innovative strengths
We employ the best and brightest developers in Southeast Asia and we continue to invest heavily in our technology. Cadena's commitment to continuous innovation ensures our ability to continue to develop and deliver powerful HR tools that work for our customers throughout Southeast Asia. Every day, our decisions and actions are guided by these values:
Co-Innovation

Our development team uses an evidence-based approach to continuous improvement. It means that all new features and solution enhancements are developed in direct response to demonstrated customer needs and preferences, and not just because we think it would be nice!
Passion

Cadena's core value of demonstrating passion for technology begins internally and extends to our clients as we help them transform their Human Resources processes. The chance to create change and help people are key drivers for our employees.
Quality

In many of the countries we operate in, the HR function is still developing. Instead of following the criterion of these markets, Cadena HRM Series adopts global HR best practices to deliver superior value to our customers.
OUR PRODUCTS
From high-end HRM solutions for multinationals to simple cloud payroll for SME's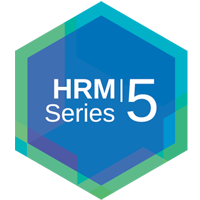 Cadena HRM Series 5 offers a complete HR solution to manage the entire employee lifecycle from start to finish.


PayTime is a standardized, 'lite' but complete payroll - time attendance package for the smaller corporations.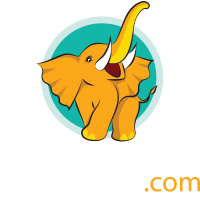 Tembo Pay is a SaaS payroll application designed for SME's. The application is ready to use once the user subscribes.
OUR CUSTOMERS
From global leaders to startups
Cadena is passionate about exceeding our clients expectations and is committed to building long-lasting relationships. As a result, we are asked to partner with some of the world's most high-profile organizations, in a wide range of different industries, to solve even the most complex business challenges.

Features clients
OUR PARTNERS
Join our partner program
Cadena views our partners as an extension of our team, playing an integral role in our development and regional growth. Cadena provides extensive resources, training and support to increase profitability with our industry-leading Human Resource solutions. The Cadena partner ecosystem includes two types of channel partners – those that resell and those that sell and implement.
Long-term
From product specification to product launch, from contract signature to market success, Cadena and their partners establish a win-win relationship which is built for the long run.
Capitalize
Expand your value-added offerings. Develop new revenue opportunities. Reach new customers.
Full support
We support the whole project lifecycle with pre & post-sales support to our partners and our goal is to help you make every Cadena project a true success.
WORKING AT CADENA
Join us
We are always looking for bright and motivated individuals who take pride in their work. If you are seeking a challenging, dynamic work environment, with opportunities to work regionally with a talented team of people, then pursuing a career at Cadena may be for you. Join the team at Cadena and look forward to a future full of opportunity.

View our current job opportunities below and apply via careers@cadena.com.sg.
Please include the Job Title Code in the subject of your application email.
SALES, MARKETING & CONSULTANCY
LOCATION
JOB TITLE CODE
JOB TITLE
MARKET
PRODUCT
VIEW
SINGAPORE
BDM-S5/PT-SG
Business Development Manager
Singapore
HRM Series 5/ PayTime
RSC-S5/PT-RS
Regional Sales Consultant
Southeast Asia
HRM Series 5/ PayTime
RCS-S5/PT-RS
Regional Consultant
Southeast Asia
HRM Series 5/ PayTime
INT-S5-SG
Intern
Southeast Asia
HRM Series 5
INT-TP-SG
Intern
Southeast Asia
Tembo Pay
INT-ZP-SG
Intern
Southeast Asia
ZappFeedback
VIETNAM
CSS-S5/PT-VN
Customer Support Services Executive
Vietnam
HRM Series 5/ PayTime
CNS-S5/PT-VN
Consultant
Vietnam
HRM Series 5/ PayTime
SAE-S5/PT-VN
Sales Executive
Vietnam
HRM Series 5/ PayTime
MALAYSIA
SAM-S5/PT-MY
Sales Manager
Malaysia
HRM Series 5/ PayTime
CNS-S5/PT-MY
Consultant
Malaysia
HRM Series 5/ PayTime
INDONESIA
SAM-S5PT-ID
Sales Manager
Indonesia
HRM Series 5/PayTime
SOFTWARE DEVELOPMENT
LOCATION
JOB TITLE CODE
JOB TITLE
PRODUCT
VIEW
VIETNAM
BAN-S5/PT-VN
Business Analyst
HRM Series 5/ PayTime
PME-S5/PT-RV
Product Management Executive
HRM Series 5/ PayTime
SDE-S5/PT-VN
Senior Developer
HRM Series 5/ PayTime
DEV-S5/PT-VN
Developer
HRM Series 5/ PayTime
JDE-S5/PT-VN
Junior Developer
HRM Series 5/ PayTime
QCE-S5/PT-VN
Quality Control Executive
HRM Series 5/ PayTime
CONTACT US
We want to hear from you!
We'd love to hear what you think about Cadena. If you want to reach our sales team, have any questions, concerns, or just want to tell us how excited you are about Cadena, drop us a note.
Cadena International Pte. Ltd.
195 Pearl's Hill Terrace
Units 02/15-17
Singapore (168976)
Tel: +65 6955 8335
Cadena Vietnam Co., Ltd.
Aloha Building, 2nd Floor
68 Hong Ha Street, Tan Binh District
Ho Chi Minh City, Vietnam
Tel: +84 (0)9 3131 3598
Cadena Malaysia Sdn Bhd
Suite 3.8, L-02-01 & L-03-01
Plaza Damas, 60 Jalan Sri Hartamas 1
50480 Kuala Lumpur, Malaysia
Tel: +60 12 217 0919
PT. Cadena Indonesia
Jl. Bukit Gading Raya, Perkantoran
Gading Bukit Indah Blok O No. 3-5
Jakarta, Indonesia
Tel: +62 877 8297 5853